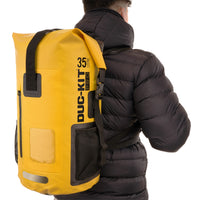 The DKP 35L Waterproof Backpack
NEW for 2023
we've added a 35L range of Duc-Kit Pro Waterproof Backpacks.
Duc-Kit Pro Back Packs are built to be tough.
Made from highly durable 500D waterproof PVC these
back packs will be your companion wherever your adventures take you and will
last!
Designed to hold all that's necessary for a day trip
in the wild, a paddle across the bay or cycle ride through the mountains, a
generous 35L capacity provides generous room for all of your needs.
It's easy to access items without having to fully
unroll your bag when using the large front pocket for readily accessed items.
For valuables, tuck them away in the bag's interior pocket, zippered for added
security.
It's a great companion product for
our Premium Dry
Bag range
Available in
Blue and Yellow each with our new colour coordinated waterproof smartphone case
which FLOATS when dropped in the water to reduce your risk.
 Give them a try - you won't be disappointed.
With FREE UK shipping on all orders   
Waterproof Back packs
Testimonials
They are a bag for life and one cannot appreciate the quality and design until you use one. Instead of flotation bags get a 20L bag filled with dry clothing and a towel - Royal Marine sense! Dry kit + 18kg buoyancy.

Peter A
''love it! my 20L dry bag is spot on. Tough and stylish.''

Hannah
"Does what it says on the tin. Saved my gear! Particularly impressed with the quality and feel of these dry bags. Looks like it's built to last."

Rob Mc
Camping,bike touring or just out in the wilds, sick and tired of your spare clothes being damper than an Otters pocket?? Get yourself a Duc-Kit bag. Awesome kit at a good price and dry pants !! Now there's a bonus....

Woolgy
Add customer reviews and testimonials to showcase your store's happy customers.

Author's name
Holidays & Experiences Selected For You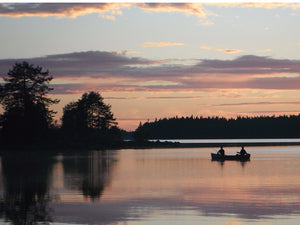 Canoeing on the Tar Route in Kainuu (Finland)
Chosen from a select range of partners, why not treat yourself to something out of the ordinary.
The Tar Route, historically used for the transport of tar from the forests to the Baltic sea, offers wonderful opportunities for paddling in the beautiful Lentua lake system in the east of Finland.
This self-guided canoe tour takes you through a labyrinthine landscape of lakes, islands, small rivers and passages towards the end point at Kuhmo, making short land transports past some small rapid sections en route.

Along the way you will camp each night at some of the designated camping spots in the area, which have fireplaces and wood provided for your evening campfire. In summer, the water is warm and ideal for swimming – the perfect way to freshen up after a day's paddling!
Image courtesy of Christine Davies.
Click here for details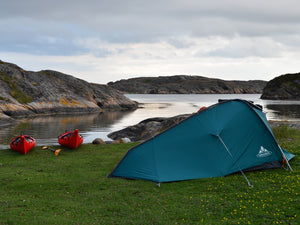 Stockholm Archipelago Self-guided Kayak Explorer (Sweden)
See more of this beautiful trips details  from Nature Travels by clicking the link below.
This self-guided tour, using single or double kayaks, takes place in the Middle Archipelago ("Mellersta Skärgård" in Swedish), a beautiful region of Sweden's east coast and part of the larger Stockholm Archipelago network.
Accessible in less than an hour from Sweden's capital, you have more than 300 islands to discover within 10km of the start point. The area may be easy to reach from the city, but many parts of the archipelago feel surprisingly remote.
Over 3 or more days, discover the archipelago in your own way at a pace that suits you – the possibilities are almost endless. Stop for lunch on forested islands, sunbathe on smooth rocks and take a dip in the cool waters, and in the evenings, choose your perfect spot to pitch camp for the night.
Image courtesy of Tanya Rouleau.
CLICK HERE FOR DETAILS